There has been a very encouraging upswing in creative contributions from Darkwind players recently. Two or three people have been producing really nice new racetracks and wilderness maps, and a particularly well written fiction set in 2060's Evan is underway. When it's ready, I'd like to add this fiction to the 'official' stories, which currently include an atmospheric and quite personal account of the early days after the apocalypse ('The Birth of Deathracing') and a more objective yet equally compelling description of the worldwide experience of the Solar Event ('In the Beginning'). What I really like about the new story (working title 'Brooke's Story')  is that it's set some 40 years later, and shows a world in which everything is changed, yet life goes on in a new way. Somehow I find well written player fictions set in Darkwind particularly pleasing; it's because I feel I have personally inspired something artistic to come to life.
Anyhow, I'll be talking about Darkwind fiction again at a later date. 'Tales from the Wasteland', a collection of Darkwind stories, is planned.
But for now, some images of the new maps..
We will finally have the 9th town, Morgan, in game very soon. This is a frozen town high in the Western Mountains, largely cut off from the rest of Evan. Stefan Bondier's excellent start to the maps for this region have been picked up by Mike Mueller, and we're close to having these ready to go: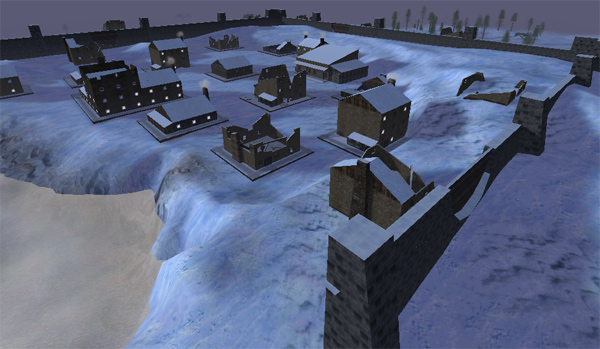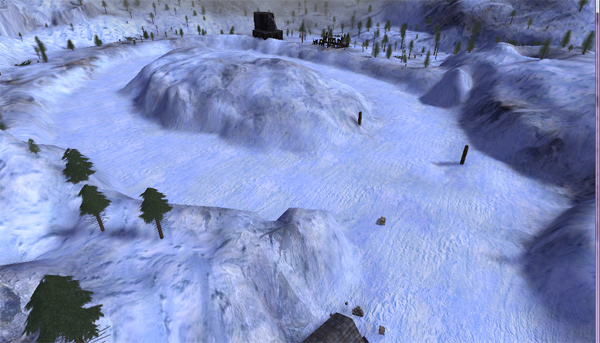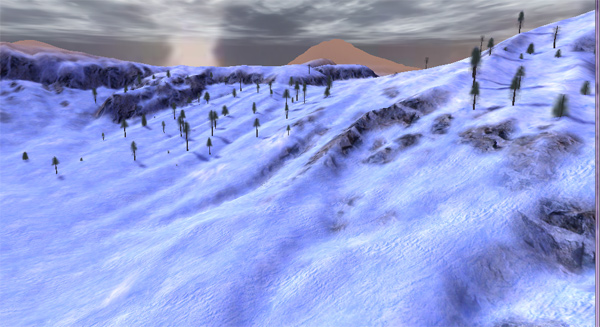 There are also several new race tracks, including an anarchic tumble down the side of a volcano in the town of Firelight: